01 February 2019
SUP CLINIC with Paolo Marconi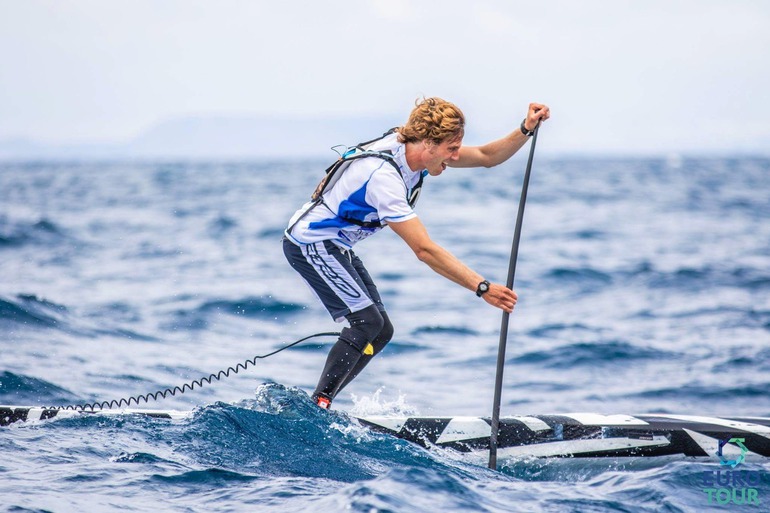 Dear paddlers, with great pleasure, we are inviting you to participate in the very first SUP Clinic in Croatia, which will be led by the experienced Italian Stand Up Paddler, instructor and racer – Paolo Marconi!
Focused on specialized training and technique to further your skill set in a group setting, this education is primarily intended for paddlers with some previous experience and for the seasoned paddlers who are looking to step up their game. 
The clinic will consist of two parts; the theoretical on land and the practical on the water (paddling techniques and skills). It will be held in English language and during two days, for four hours each day.
When?
20.04. - 21.04. (Sat/Sun)
Where?
Metta Float SUP Centar Verudela, Pula
The number of attendants?
Limited to 15. 
A little about Paolo and what to expect from his clinic, from Paolo himself:
'I am Paolo Marconi, a professional paddler from Italy. As a part of the RRD International Team, I travel around the world and race in some of the most challenging SUP events. Besides getting good results and podiums in the main competitions, my goal is to spread the knowledge and love for stand up paddling. I am one of the first ISA instructors in Italy and I have a Functional Paddling degree. In my hometown Salivoli, my girlfriend and I run a SUP School and we also run clinics and classes wherever the road takes us.
The clinic in Pula will be customized to meet the requests and the experience levels of the participants. My main goal is to transmit any kind of information about paddling technique or paddling skills that can help them to improve their knowledge and enjoy the art of stand up paddling, even more, all with the sole purpose of having the best time on the water.' 
Prices
SUP CLINIC
two days (8 hours)
500 kn ~ 68 €
one day only (4 hours)
300 kn ~ 42 €
EARLY BIRDS until 10th March
two days (8 hours)
450 kn ~ 62 €
one day only (4 hours)
250 kn ~ 34 €