27 January 2023
|
Tihana Čurović
We're hiring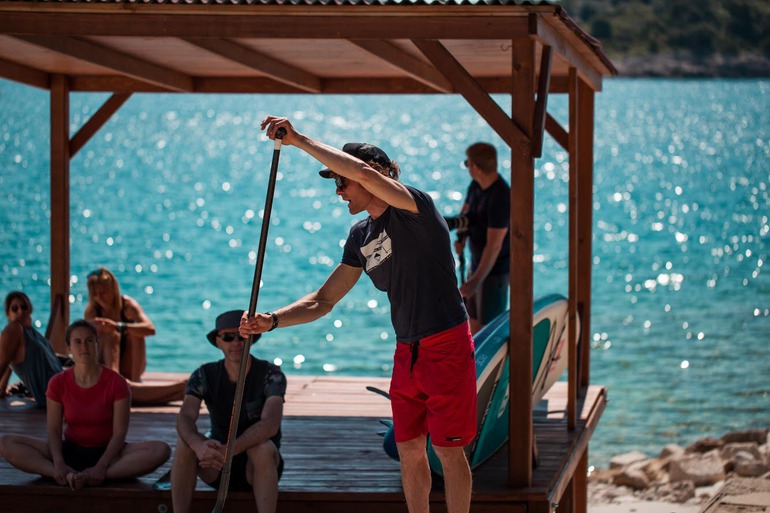 Join the METTA FLOAT team!
Summer job at Metta Float Adventures
We're currently expanding and looking for a positive and passionate individual who loves the outdoors as much as we do.
In this role, you'll be surrounded every day by the beauty of nature while guiding people on their outdoor SUP and Kayak excursions. If adventure is baked into your DNA, apply to join our team today.
Our tours are continually rated 5* by our tribe of loyal customers so if you want to be a part of this adventurous team, you are at the right place.
No previous experience in guiding tours is required because Metta Float is already well known for its Tour Guide Instructor Education which is offered for those who joins the Metta Float family.
Know someone perfect? Share the post.
---
Requirements
You should apply if…
you have experience in working with people (experience in stand-up paddle-boarding or kayaking is not needed)
you can work under pressure, learn and adapt quickly
you are an effective communicator with excellent spoken English and strong interpersonal skills
you are a sport-oriented person
you have a passion for adventures activity
you are a flexible, self-starter who can make decisions and confidently manage your workload with minimal supervision
what we are doing here at Metta Float excites you
Benefits
We're building a team of talented, passionate, and ambitious people and we are committed to building an amazing place to work. So in addition to that, you can expect
salary of 14 euros per hour for the tour guides
salary of 7 euros for the residents at our Metta Float center (SUP rentals and info point)
one day off in a week
role of resident in the Metta Float center who is in charge of SUP rentals from 9:30 to 17:30 (we need 3 people)
role of SUP & Kayak tour guide for the evening and night tours (we need 5 people)
Metta Float education for SUP & Kayak tour guide and resident in the center
flexible working hours if needed
bonus on salary for the excellent rates of our clients
Application details
The closing date for applications is on the 1st of June
Application process: Short video/live interview
Application is valid only if you're more than 24 years old
Please take the time to complete and submit your application.